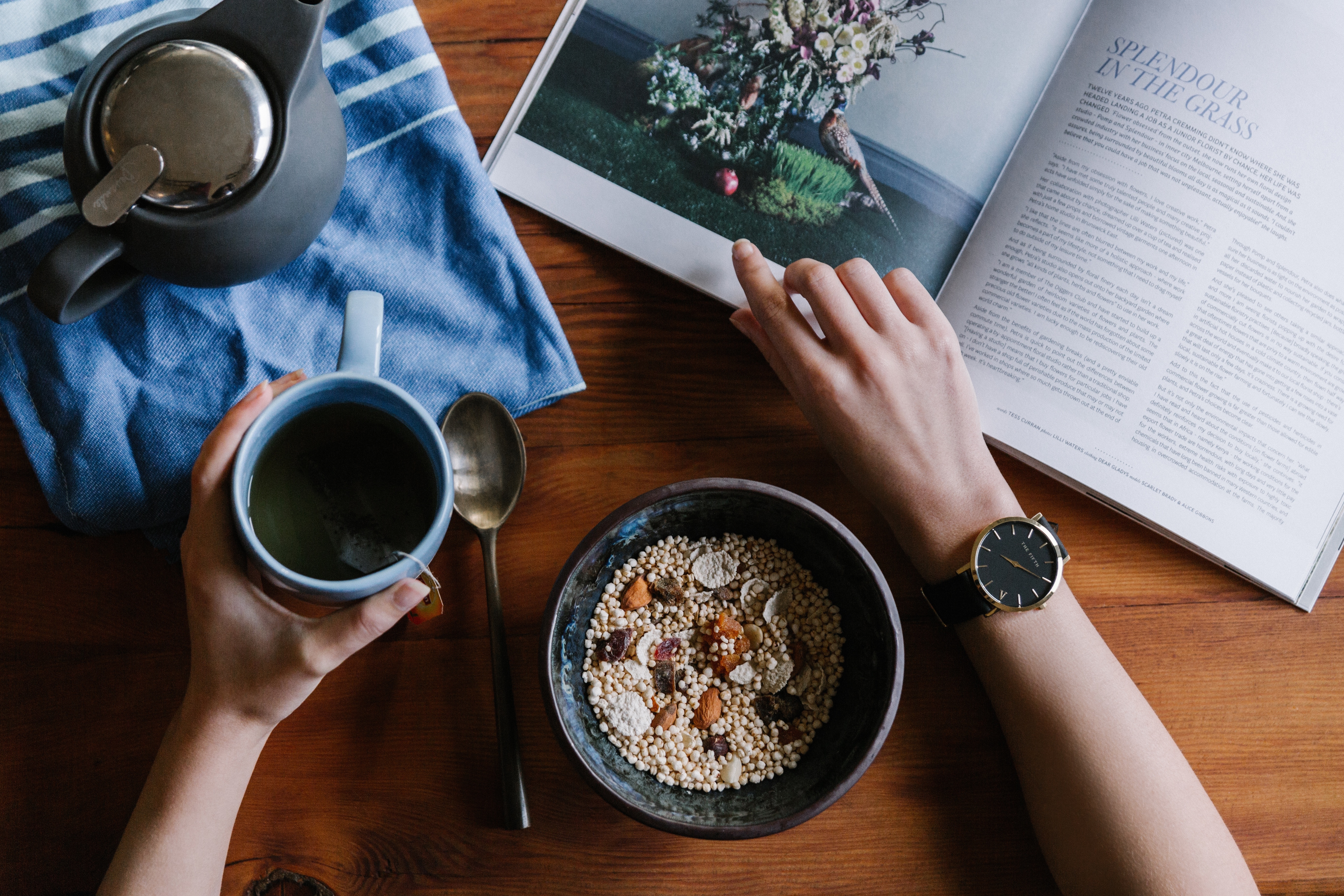 11 Dec

Demand for organic food continues to increase

Driven by a better informed public, the demand for organic foods and beverages is growing rapidly. In the United States, largest market in the world for this type of products, analysts foresee a continued growth of organic products demand.

This optimistic growth outlook is based on the growing interest that consumers have for their health and the environment, and in their rejection of food products containing genetically modified raw materials. Manufacturers and distributors have assimilated the trends that claim organic food and healthier products. Many companies have embarked on marketing campaigns to promote organic products in a more dynamic and targeted way.

According to the USDA's Economic Resources Service, about 10,000 American farmers have made the transition to organic food production on about 2.3 million acres of land.
Imports and production of organic food is increasing
United States is a relevant place around the world for organic products. Both its production and its imports have grown strongly over the past years, showing that the consumption of organic products is a trend among consumers.
A recent study by the Hartman Group, a market research firm recognized thought leader on demand-side trends in the food industry, found that old motives to buy organic and concern with the environment product have been changed by concerns about our personal health and food safety.
The growth of organic demand is also demonstrated by the Organic Trade Association's 2016 Organic Industry Survey in the table below, showing that the total organic product sales hit a new benchmark of $43.3 billion in 2015, growing up a robust 11 percent from the previous year's record level and far outstripping the overall food market's growth rate of 3 percent.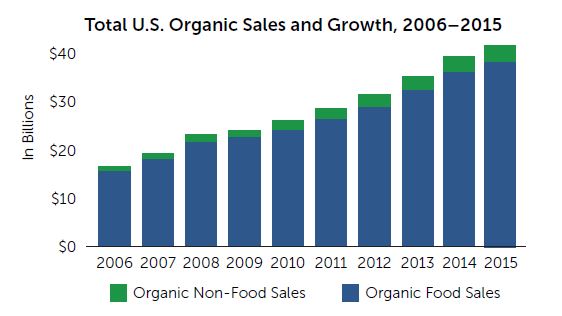 Eating habits are changing
Consumers are not just eating organic, they are incorporating more quality into their total lifestyle. Why is that? The team, led by Prof Carlo Leifert at Newcastle University, concludes that there are "statistically significant, meaningful" differences between organic and non-organic food. The differences are the followings:
Organic products don't harm our health. They are free of pesticides, chemical fertilizers, hormones and antibiotics.
Organic products are responsible with environment. Because they are pesticides and synthetic fertilizers free, the air, water and soil are protected.
Organic products are more nutritious. There are several studies that show that organic foods retain nutrients in our body in a better way and have higher concentrations of antioxidants. Like the research led by Prof Carlo Leifert demonstrates: the range of antioxidants are "substantially higher" (between 19% and 69%) in organic food.
Superfoods, like chia seeds or quinoa, are always a good option to incorporate in your daily diet and lifestyle. Gold Foods USA provides customers with the best organic products in the market. Protect the environment and your health with organic products. Protect yourself with Gold Foods USA.