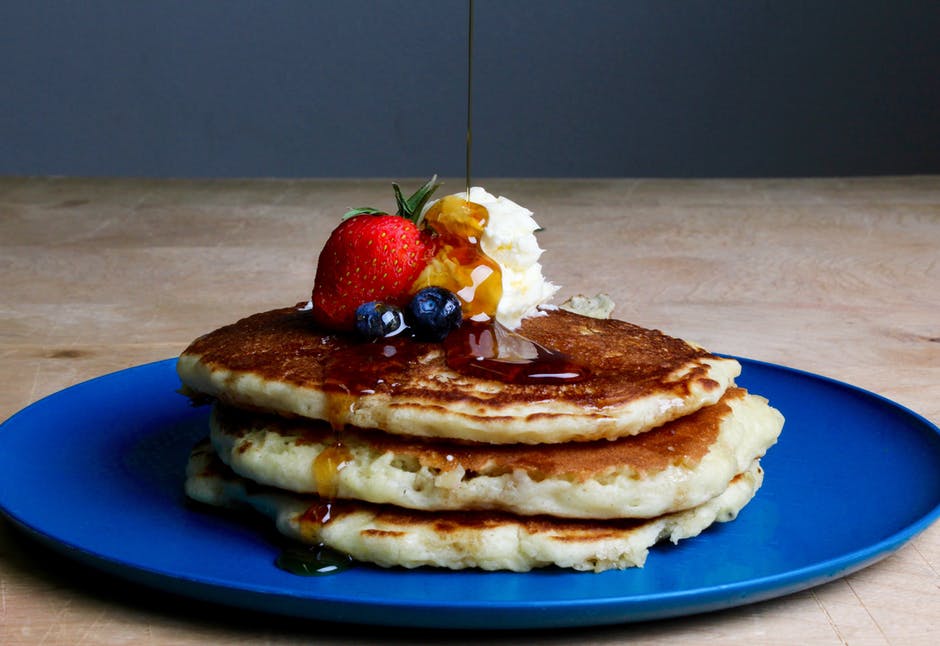 25 Dec

Surprise your sweetie with this oatmeal and chia seeds pancakes

Today, Gold Foods USA brings a very special recipe to surprise your sweetie: a delicious super healthy oatmeal and chia seeds pancakes. 

Oatmeal is a cereal rich in Group B vitamins, fiber, manganese and phosphorus. It helps us to enhance our nervous system, to regulate blood sugar and to feel satiated. Oatmeal reduces anxiety and it is also indicated in cases of constipation. 

Chia seeds are a superfood. Aztects consumed them to improve their strength! Chia seeds bring us a lot of health benefits. They are a perfect blend of fiber, omega−3 fatty acids, protein, calcium, iron, potassium and antioxidants. Its qualities include its ability helping lowering blood sugar and insulin levels. It is an anti-inflammatory and very nutritious food. Chia seeds also helps to reduce blood pressure and thickening of the blood. 

These pancakes are ideal to care of our health, enjoying and getting the smile you want to see on your sweetie. We all want to stay on our ideal weight to improve our health. These oatmeal and chia seeds pancakes will help you and your partner to lose weight, manage anxiety and feel satisfied. 

And like many meals in this life matter both the quality of what we eat as the state in which we eat. It is important to assimilate nutrients well, feel more vital, and improve digestion learning to compose ourselves before eating. 
Oatmeal and chia seeds pancakes
Ingredients:
(For 5 pancakes) 
1 cup of oatmeal

 

1 cup of skim milk, soy milk or almond milk

 

2 tablespoons of sugar or 1 teaspoon stevia or honey

 

1/2 teaspoon of ground cinnamon

 

2 teaspoons of baking soda 

 

2 tablespoons of Gold Foods USA chia seeds

 

4 tablespoons of cold water

 

1 teaspoon of vanilla essence

 

Butter or oil for greasing pan

 
Instructions:
(20 minutes) 
As we use the chia seeds substituting egg, we are going to put a little in advance, about 20-30 minutes earlier, the Gold Foods USA chia seeds with water in a bowl and let them stand. The chia seeds will acquire a gelatinous perfect consistency.

 

On the other hand, we are going to mix the rest of the ingredients in a bowl (milk, sugar/stevia/honey, cinnamon, baking soda, vanilla essence and oatmeal) with a blender. Now we are going to add our chia seeds with the four tablespoons of cold water integrating everything very well.

 

The next step is to heat a lightly oiled frying pan (you can also put butter) over medium heat. When the pan is ready, pour the mixed ingredients onto the pan, using approximately 1/4 cup for each pancake and left it until they become light brown. Then flip the pancake.

 

We will know that the pancake is finally ready when some bubbles start to appear. To make the next pancake, grease the pan again.

 

And the pancakes are ready! They can be served hot with your favorite topping, jam, fruit, honey, peanut butter, melted chocolate… there are a lot of options! Just choose what your sweetie and you like the most.

 
Now, you both can enjoy these delicious oatmeal and chia seeds pancakes.