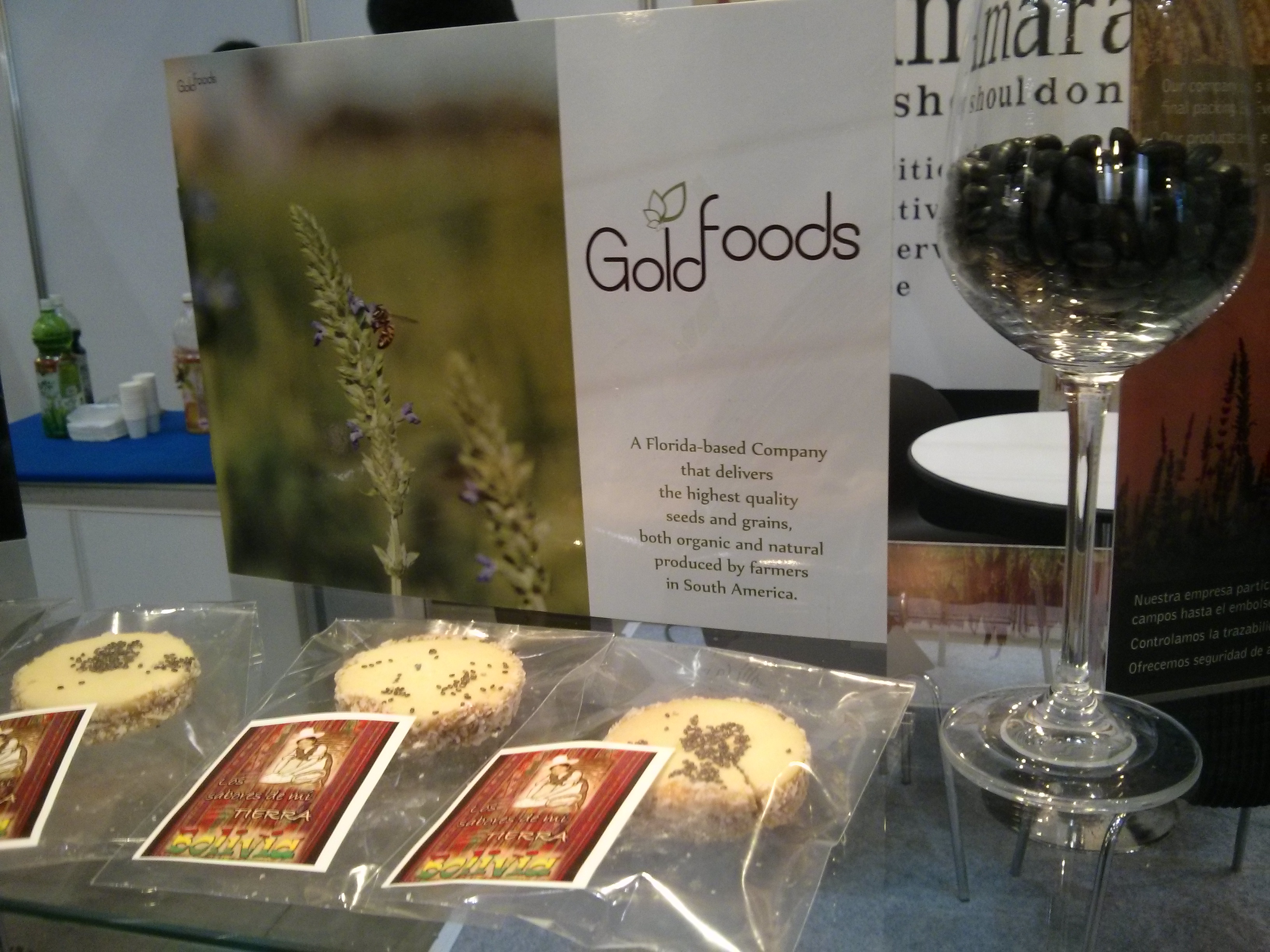 08 Sep

SECOND EXPO EAST SHOWCASE FOR GOLDFOODS

Expo East 2015, the place where doing business comes naturally, is becoming healthier and larger than ever and Goldfoods will be there for the second time with its new line of products. The Natural Products Expo East 2015 will be held at the Baltimore Convention Center in Maryland in Booth #620 from September 16-19.

Expo East 2015 is poised to hit record numbers, with over 22,000 attendees and more than 1,800 exhibitors, approximately 30% of those exhibiting for the first time and new to the marketplace. GoldFoods will showcase its line of premium organic and natural chia and quinoa products. GoldFoods is featured in the latest issue of Organic Wellness News. Unlike many companies that sell chia and quinoa, GoldFoods is one of the few which also manages and oversees the harvest, production and export of these highly sought-after superfoods. It partners with farmers in the Santa Cruz region of Bolivia.

GoldFoods is a Florida-based company that sells only the highest quality black chia and white chia seeds grown and harvested in Bolivia.

The Caviar of Seeds

Our quality control begins with the selection of the purest grade of premium chia seeds for planting in our fields. Each step of the growing cycle is closely monitored so that we can guarantee today's health conscious client the most nutritious chia in the world. With our new state-of-the-art processing facility, we are able to grade and test our chia to produce the healthiest, and the safest chia seeds in the world. Gold

Foods never uses GMO chia seeds. Don't miss the opportunity to visit Expo East 2015. The themes this year are: Natural in the Media, Ingredient Reform, "Future of" Series, Non-GMO Series, Trends & Growth Series, and Conscious Leadership. In 2014, Expo East ranked in the top 5 Baltimore-based conventions for economic impact and brought over $17.4 million to the city last September. At the close of last year's show, Expo East donated over 30,000 pounds of food to the Maryland Food Bank, as well as a portion of proceeds to the city's Real food farms.

Come and enjoy Goldfoods chia seeds and quinoa at their purest. We ensure that they are as close to what Mother Nature produces as possible.