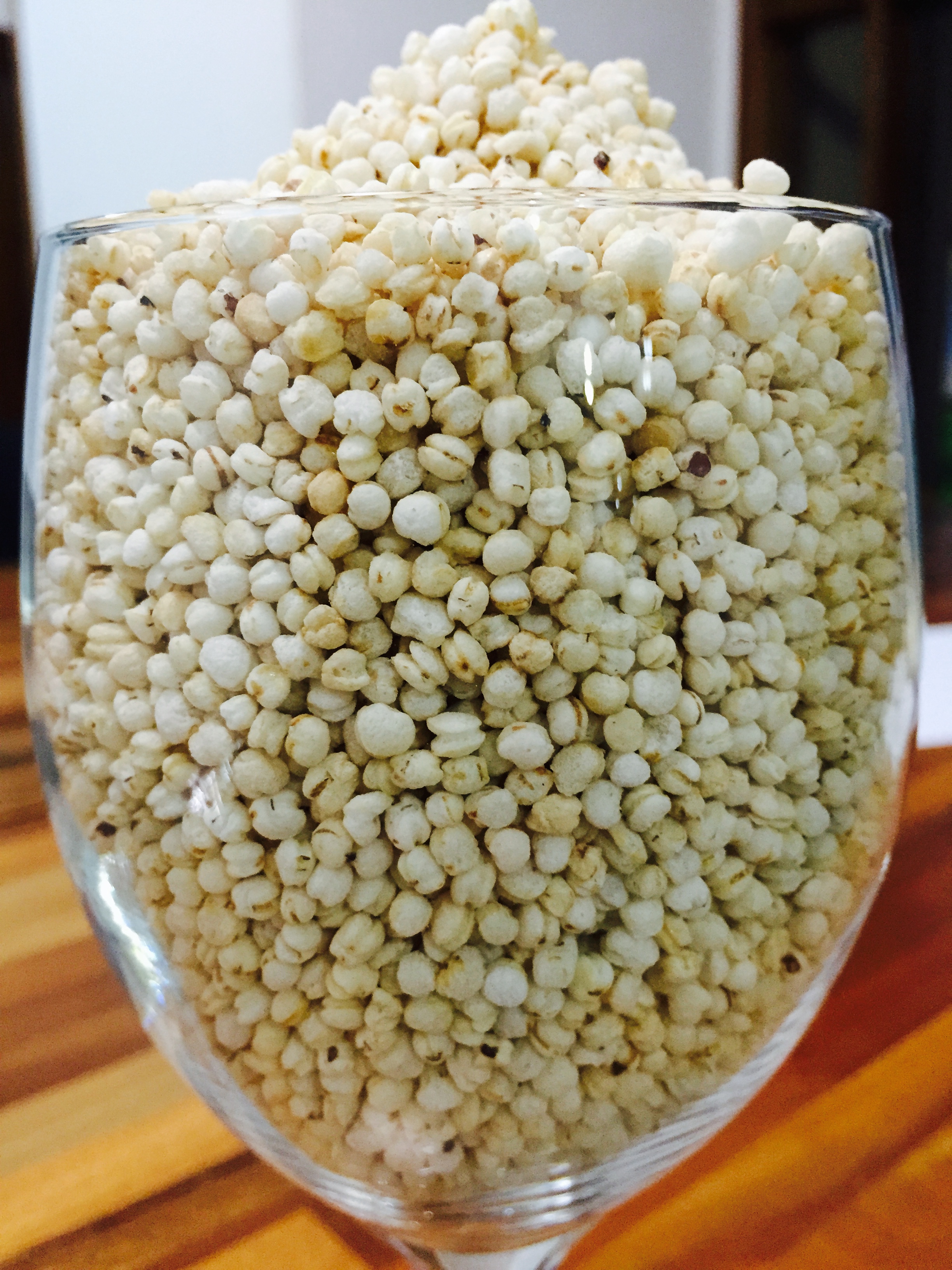 16 Sep

Quinoa, a healthy option for school lunches
GoldFoods USA presents new quinoa products for school snacks during Natural Products Expo East 2015 at Booth 620
MIAMI – GoldFoods USA (www.goldfoodsusa.com) brings the nutritional properties of quinoa and its high content of omega 3 and 6 to school lunches with its new product launches Quinoa Pop and Quinoa Flakes, two healthy options that will be presented at the Natural Products Expo East 2015 to be held from September 16-19 in Baltimore, Maryland.
Known by the Incas as the "mother of all grains", quinoa is rich in fatty acids like omega 3 and 6, amino acids, fiber, antioxidants and vitamin B which makes it an excellent food source for children who can now bring it along in their lunchboxes as flakes and pops.
According to figures from the Centers for Disease Control and Prevention (CDC) the prevalence of obesity in children between 3 and 19 years old in the United States is currently 17.5%.
"The childhood obesity numbers are alarming. Raising awareness about this issue is the first step toward adopting a healthier lifestyle for our children," said Juan Pablo Altamirano, president of GoldFoods USA, a company committed to promoting the well-being and health of families through wholesome and nutritious food alternatives.
GoldFoods USA is participating for the second year in Natural Products Expo East (Booth 620) with a selection of organic and natural products grown in Bolivia including white, red and black quinoa; quinoa flour and its acclaimed production of chia, both grounded as well as in seeds.
GoldFoods USA works with farmers in Santa Cruz, Bolivia, to provide a premium quality of its natural and organic products that are grown respecting the natural ripening process of the grains in an area with a particularly favorable climate.
"Chia produced in Bolivia generally contains nutritional and microbiological values that are more stable than in other South American countries since we grow and harvest our seeds in a subtropical climate where rainfalls are limited and frosts are nonexistent. These conditions give our seeds many of their precious qualities including high amounts of omega 3 and omega 6," said Altamirano, an entrepreneur with over 20 years of experience in the agricultural industry.
With 30% of its production being organic, the company's mission is to offer a product of the highest quality that reaches consumers in its best natural state.
GoldFoods USA (www.goldfoodsusa.com) will be exhibiting the following products in Booth 620:
GoldFoods Quinoa Pop
GoldFoods Quinoa Flakes
GoldFoods Organic black and white chia
GoldFoods Natural black and white chia
GoldFoods Natural black milled chia
GoldFoods Natural black flour chia
GoldFoods Organic quinoa (Black, White, Red)
GoldFoods Natural quinoa (Black, White, Red)
GoldFoods Natural cooked quinoa
GoldFoods Organic Sugar
###
About GoldFoods USA
GoldFoods USA is a Florida-based company dedicated to the production and sale of Chia and Quinoa seeds that are grown and harvested in Bolivia. The company relies on sustainable agriculture, working closely with farmers to achieve the best harvests, selecting the seeds by hand and following the cultivation process closely to the point of storage to provide the highest quality chia and quinoa seeds to customers worldwide.
Connect with GoldFoods USA online:
https://www.facebook.com/GoldFoodsUSA/
https://twitter.com/goldfoods