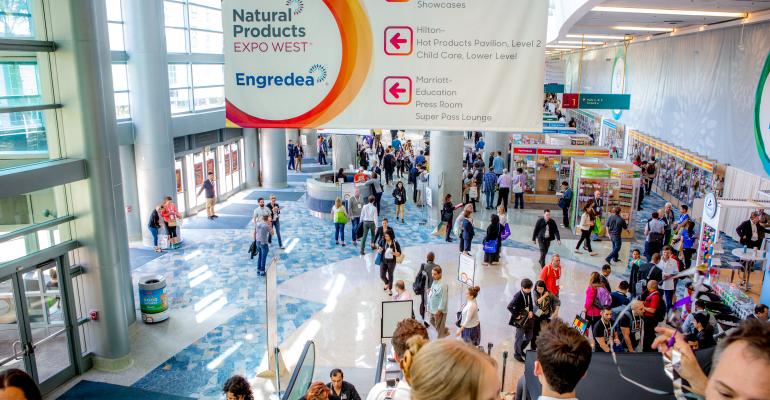 23 Jan

Prepare yourself for the annual Natural Products Expo West & Engredea  

The world's largest natural, organic and healthy products event, the annual Natural Products Expo West & Engredea, will take place in California, at the Anaheim Convention Center North Hall March 8-10, 2018 and at the Anaheim Convention Center Main Halls March 9-11, 2018.

There is time to fill out an inquiry form to begin receiving information on the event, including how to register.
2018 Natural Products Expo West & Engredea
The 2018 Natural Products Expo West & Engredea will feature different programs and speakers, such as the first ever Climate Day at Expo West, an initiative of leading organizations, brands, and retailers to raise our game in addressing climate change or Organic 101, the perfect programs for the ones that are new to the industry to learn the basics of what the organic label mean, how it is enforced, and why it is the gold standard for food the world around.
Did you know that there will also be early morning yoga sessions and a free breakfast open to all attendees and exhibitors of the show to get your fuel for the day and connect with your peers as well as clients? With many vegan and gluten-free options available!
Last event, the 37th, hosted more than 80,000 attendees counting with industry pioneers and a new generation of innovators changing and re-shaping the future of healthy products. The show brought together 3,100 exhibiting companies, including more than 500 first-time exhibitors.
The Founder and CEO of Dang Foods said "this is the perfect event to launch a product because the key decision makers are in the same place. We've secured several placements for our new Sticky Rice Chips this week and are thrilled about the momentum coming out of the show."
Natural Products Expo West & Engredea is the outstanding event for noticing trends in the food and CPG industry. The content and research team at New Hope Network tracked the following macro forces and consumer trends this year: 1) An Erosion of Trust, 2) A Climate of Change, 3) Prioritizing Health, and 4) Consciousness Rising.
This year, Gold Foods USA will be attentive to all suggestions and new trends that can emerge at the Natural Products Expo West & Engredea to keep offering and helping our clients as well as fulfil all their needs with our superfoods. Gold Foods USA: The caviar of seeds!
Yes! Nobody can miss this year's event.