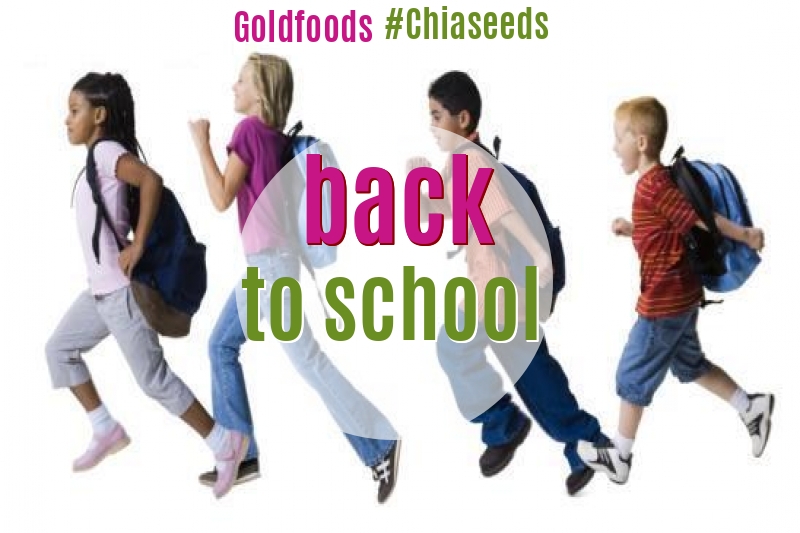 19 Aug

Back to school: Give your teacher chia cupcakes!

Now that school year is approaching, most of your children would like will you say thank you to his/her teacher. So, many parents will spend some time looking for inexpensive and meaningful gifts, and may be could go crazy thinking about the best present.

Why not to choose a healthy and tasty dessert such as chia cupcakes or muffins? You can be original and give them an example of how to use different ingredients in your favorites desserts. We know many teachers are expecting for say gift cards, which are the most useful gifts as school supplies, but we invite you to be more personal with these two different recipes for these first days at school.

Lemon an Chia "teacher´s" cupcakes

For 12 servings you will need ½ cup of butter, ½ cup of super fine sugar, 2 eggs, 1 teaspoons of vanilla extract, juice an zest of 1 lemon, 1 teaspoon of backing powder, ½ cup percent milk and 3 tablespoons of whole chia seeds.

Then, you will preheat the oven to350 degrees and line a muffin tin with 12 liners. And in a large bowl, beat the butter and sugar until the mixture is pale and creamy.

After that, add the eggs one at a time to the mixture, beating the first egg into the mixture before adding the second. And add the vanilla extract continuing beating.

Now is the time to add the lemon juice and lemon zest, and beat for about 30 seconds, In a separate bowl, sift the flour and baking powder. Then mix the dry ingredients into the wet ingredients.

Finally, add the milk and chia seeds to the mixture, and continue mixing until everything is well combined. Pour the mixture into the muffin tin and bake it for 15 minutes.